At BLUR, our team wants to hear about your goals in order to create a plan that suits you. We will educate using our expert knowledge to customize a tailor made treatment plan in order to achieve your desired results.  New client educational consults with nursing staff are required, and always free. We can't wait to meet you!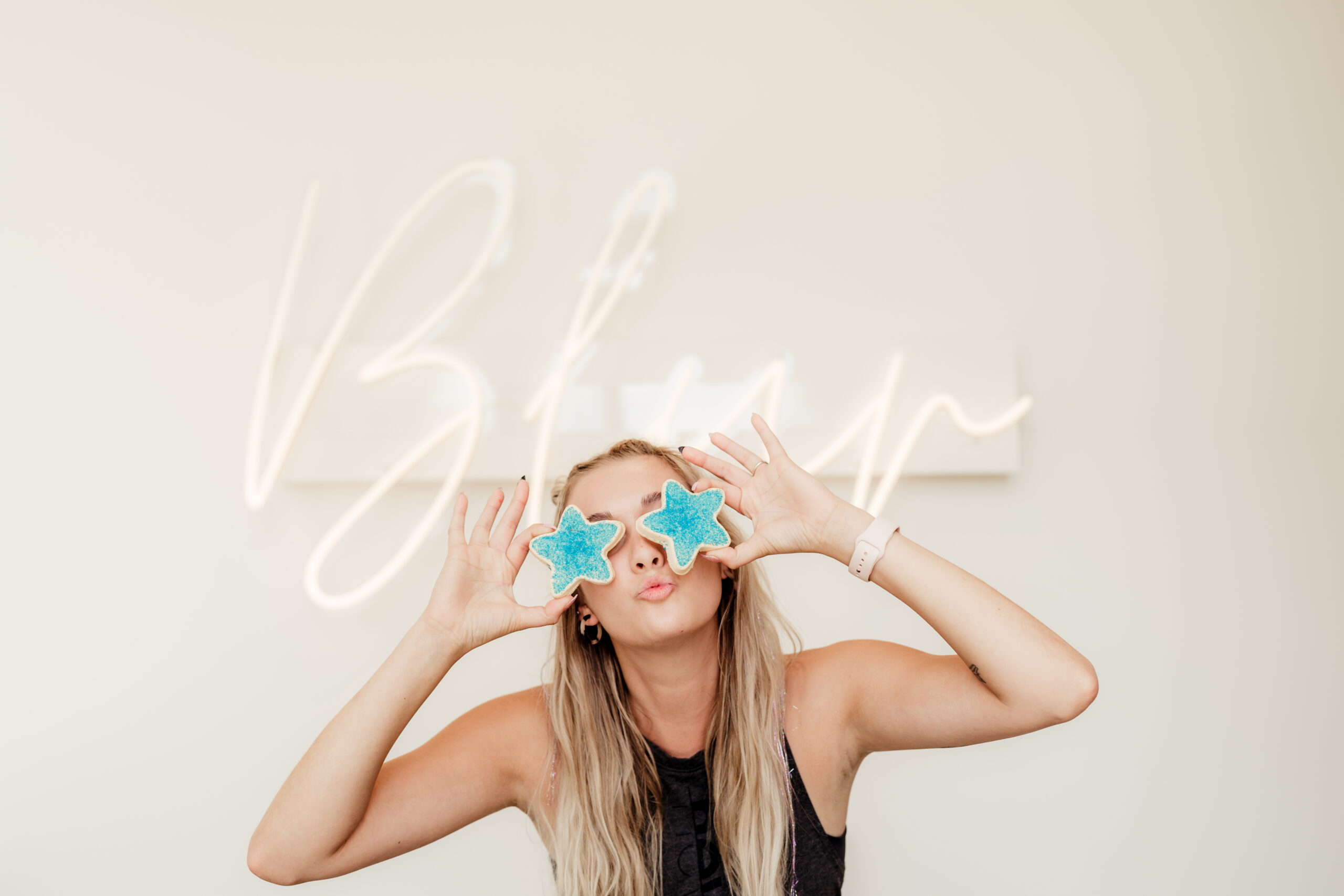 OUR MISSION AND PHILOSOPHY
Empowering everyone to bring their inner beauty to life
Karla received her nursing degree from the University of Wisconsin- Madison in 2016. With a strong professional background in mental health, she understands that there is a real connection between looking good and feeling good. She strives to help clients achieve natural results that reflect how they feel on the inside, on the outside. She has a strong desire to help clients feel confident by embracing and enhancing their natural beauty. Karla acknowledges the aesthetics industry is rapidly changing and continuously researches new techniques to stay up to date with current trends and applications of cosmetic products.
Krista, graduated from Edgewood College School of Nursing in 2013, effortlessly combines her two passions for all things beauty and nursing into one as an aesthetic nurse injector. Through her experience as a nurse and makeup artist she has an eye for achieving natural enhanced looks that are unique to each individual's anatomy. As an aesthetic service client herself, she understands the importance of proper continued training and trust in a provider one must have. She has a dedication to helping her clients achieve their desired results through friendly education and tailored treatment plans. She treats everyone as an extended part of her family with respect, honesty and dedicated service. Krista looks forward to building a long-term relationship with clients to help individuals feel confident and beautiful at any age.
Ali, graduated from UW-Madison in 2013 with a double major in Spanish and International Studies, and quickly realized she wanted to apply her studies to helping others. She earned her medical translation certificates and began professionally translating in the hospital setting which led her to pursue a nursing degree. She graduated from Edgewood College School of Nursing in 2016 and has worked at local hospitals in the Emergency Department and ICU settings. As a mother of three, she emphasizes the importance of self care and wanting to empower others through their aesthetic journey at all stages of life. ¡Ali habla espanol!
Maria, graduated from Edgewood College School of Nursing in 2021, and has been working at a local hospital since. Looking to pursue her passion for aesthetic nursing in 2022 Maria began working at another med spa, earned her injection certificates through AMET, and transitioned to the BLUR team in February 2023. She's excited to meet current and new clients, share her knowledge for aesthetic treatments, and help individuals feel and look their best.
Originally from the La Crosse area, Ryleigh moved to Madison in 2020 to attend nursing school at Edgewood College. She is now in her senior year; Ryleigh is excited to use her skills as an experienced aesthetic assistant and combine them with her love for helping others.
Alexis is originally from La Crosse and moved to Madison in 2020 to attend Edgewood College and pursue a degree in nursing. Now in her senior year, Alexis is very excited to continue to learn about nursing aesthetics while working as an aesthetic assistant. She looks forward to working will the clients to help everyone feel great in their own skin.
Meet Maggie, BLUR's Clinic Coordinator and our go-to girl for all scheduling and BLUR questions. She is originally from Central Illinois, has lived all around the country and, has a passion for travel! Maggie is a licensed esthetician and is also starting a photography business. In her free time, Maggie enjoys spending time with her dog and fiance. They are settling down in Madison after their recent move from Colorado. Maggie looks forward to meeting all of our clients!
Like what you see on social? Thank our gal Hannah. Hannah, who lives in Chicago, received her degree in Marketing and Public Relations from the University of Wisconsin, Eau Claire. She's been working in branded content and social media for over 7 years for brands like Bleacher Report, House of Highlights, NBA on TNT, Conan O'Brien, and Adult Swim.
Dave, simply as he prefers to be called, has been practicing in medical aesthetics since 2007. Since training was not as readily available then as it is now, Dave sought out training all across the country to perfect his practice. Prior to "retiring" to work as a Medical Director, Dave owned, and practiced at several of his own successful medspas in the midwest. His expertise has led him to be one of the leading facial aesthetic injectors in the industry, and a trusted educator for some of the top aesthetic companies. Dave is an official trainer to medical professionals with Allergan, Galderma and Dermasculpt.