AESTHETIC & Beauty Treatments You DESIRE
AKA Botox® & Dysport®: your wrinkle prevention and corrective agents. Neuromodulators work by softening muscle movement, that with repeated use can cause facial wrinkling, resulting in a smoother more youthful appearance. With consistent use, they not only prevent lines from forming, but diminish wrinkles over time.
Common areas of treatment include: 11's or furrow lines between brows, forehead lines, and crow's feet.
Also consider use for: Lip flips, decreasing gummy smiles, down turned smiles, smile lines, jaw clenching/grinding that can cause tension headaches, thinning of jaw line, brow lifts, chin dimpling, neck bands and much more.
What to expect: You'll meet with one of our licensed nurse injectors for a consultation to develop a treatment plan together, incorporating your identified concerns and your nurse injectors evaluation of your skin. Plan for your first visit to be longer than follow-up treatments for initial consultation, consent and treatment time. Using a very small needle for the injection, people may feel a slight pinch or prick sensation, but in general is described as a low-to-no pain procedure. Due to age, individual anatomy, differing muscle movement and strengths, keep in mind that each individual's unit dosing varies.
Down time: With little to no downtime following neuromodulator treatment, this is a perfect procedure to receive any day or time of the week, easily transitioning back to your day without any noticeable change to your appearance. A few things to always remember with neuromodulators is the need to avoid laying down for 4 hours post injection, as well as avoiding exercise, hot tubs, saunas or steam rooms for 24 hours post injection. No rubbing, massaging, pressure etc at injection sites- pay close attention to washing and apply facial products gently.
​Results: Clients may notice effects in as little as two-three days post injection, with full results typically reached in 14 days. On average, results will last 3-4 months. A 2-week follow-up appointment will be made following initial treatment to ensure desired results are being achieved.
​Additional info: If fine lines and wrinkles are one of your main cosmetic concerns- you may consider incorporating medical grade skincare peels and/or microneedling treatments between neuromodulator injections to help achieve heightened results.
​Wrinkles caused by loss of facial volume rather than muscle movement require a different treatment plan. You and your nurse injector may discuss the use of dermal fillers in your treatment plan.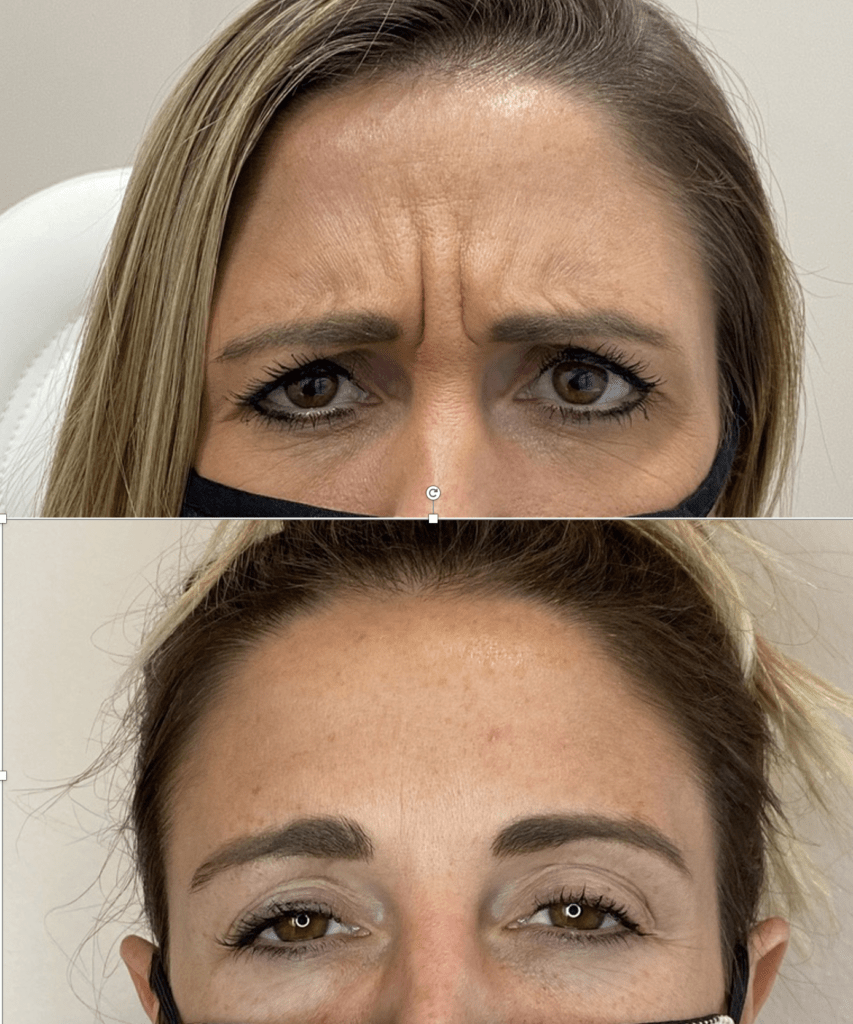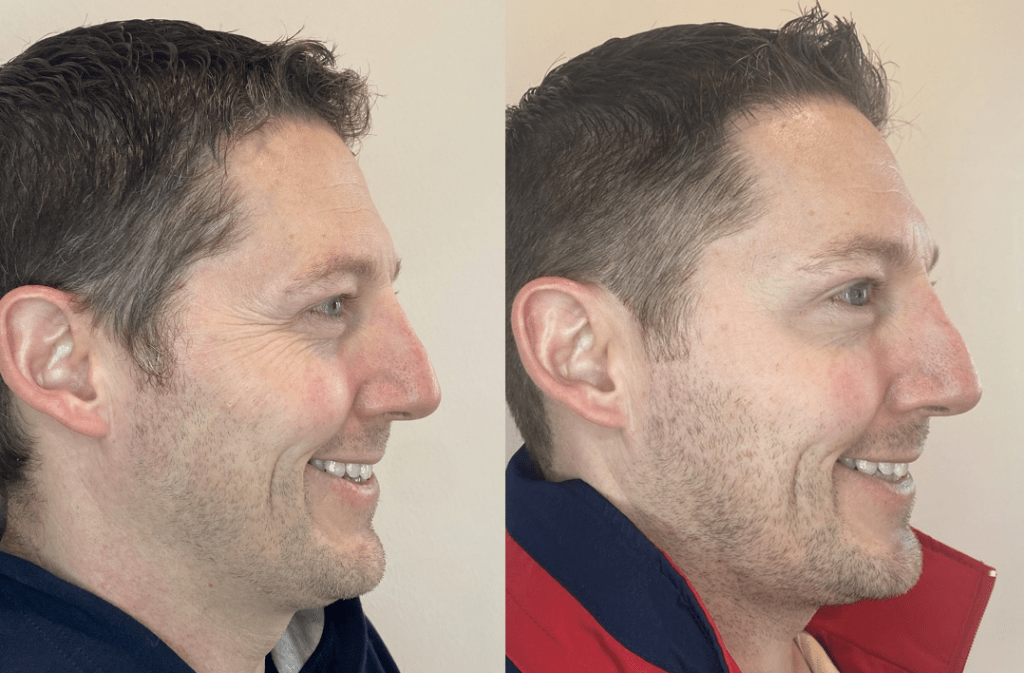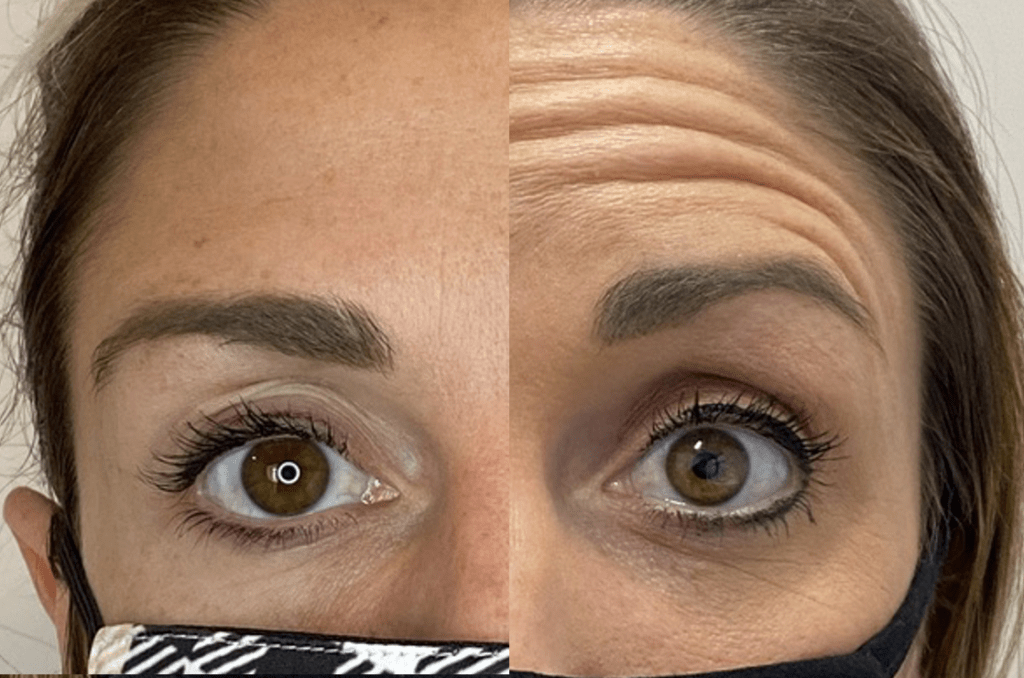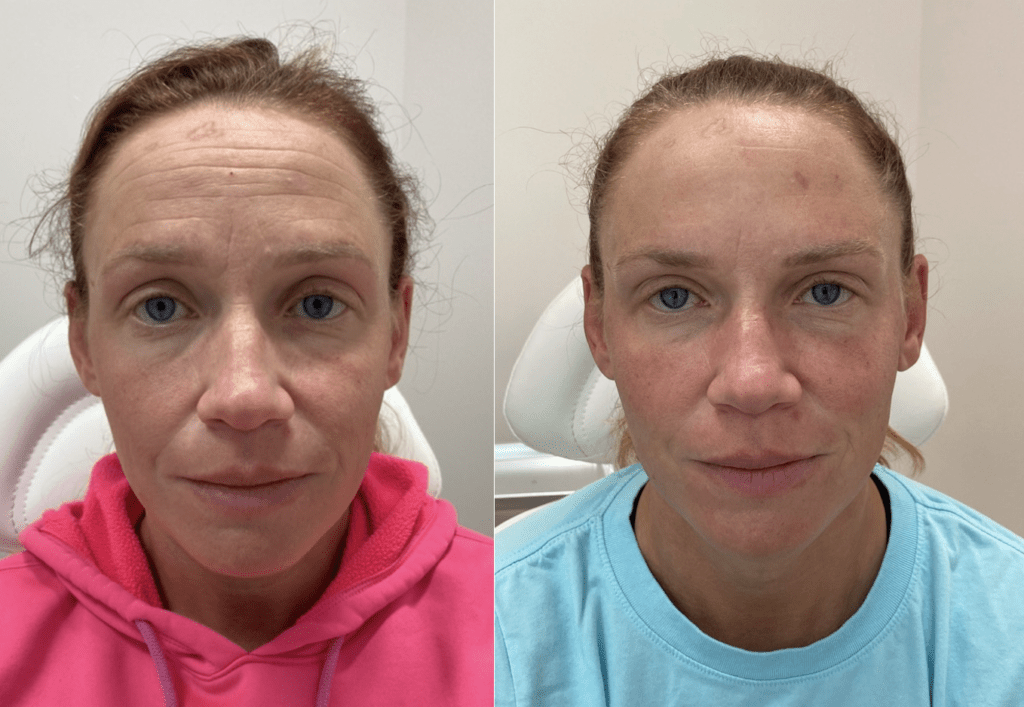 Looking to get the most BLUR for your buck? We want your results to be just as impactful as they are natural. Get a complete result, in just one visit, at the best pricing.
Our nurse injectors provide a free consultation where your goals are discussed and integrated into a comprehensive treatment plan to achieve your desired results.
blur perks membership pricing
Neuromodulator treatment requires on-going maintenance – join BLUR Perks to ensure you receive the best value for your treatments.
BLUR is an ALLĒ provider, get reward for the treatments you receive. For more information and to get started receiving rewards visit: https://www.alle.com
What Our Beautiful & REPEAT Clients Say About Us
I've had the pleasure of getting the BEST treatment at BLUR. Every time I've gone to see Krista and Karla it has truly been a wonderful experience. The moment you walk in, you feel welcome and comfortable. They are both super knowledgeable in all aspects of their treatments provided. They are honest and listen to your needs/wants. I've recommended multiple friends and family to BLUR, and every interaction and treatment with them are always positive. If you're looking for any type of treatment or even to spice up your skin care, Krista and Karla are your go to gals!!
I have been going to Blur since they opened their doors and recommend them to everyone! The space is stunning and both Krista and Karla make you feel so comfortable. I've asked a thousand questions during my services and they are all answered in detail in a way that's easy to understand. Krista always gives me her honest opinion and is so authentic in sharing what services are and are not right for me. I also really appreciate the at home skincare and make-up tips she's shared with me. Definitely 5 stars!
I can't believe I'm saying that I enjoy getting needles in my face, but it's true! It's been almost a year since I started getting injections at Blur and I LOVE it. I wanted to reduce the lines between my eyebrows ("11's") and I am blown away with the results. Blur's space is so aesthetically pleasing (check out the bathroom tile!!!), clean, and staffed with the kindest humans. Karla is my go-to-gal and I wouldn't dream of going elsewhere.
I have had treatments done by both Krista and Karla, and they are amazing!! This is the first time I have had any filler and I have now had it for a few months and I am in love!! They are all so nice and helpful, answered any questions I had and the whole process was such a good experience. I have recommend Blur to all my friends and we all now get regular services!
Let me first start off by saying that I have no experience with injections and was quite nervous for my appointment. After a recommendation from a friend, I decided to schedule an appointment at Blur. As soon as I entered, I felt at ease. The entire team was welcoming and professional. Krista listened to my concerns, asked questions and explained everything in a way that I could understand. The result of course is amazing as well! Can't wait to come back!
Krista is always willing to answer any and all questions! She provides great recommendations and a relaxing environment, she's the best!