AESTHETIC & Beauty Treatments You DESIRE
Dermal fillers can play an important role in a client's aesthetic plan at any age- whether it's creating a fresh pair of fuller lips, establishing facial symmetry or correcting aging facial volume loss. Dermal fillers work to create or restore volume as they are comprised of ingredients that are naturally occurring in our body, adding a plumpness to our skin without feeling or appearing unnatural.
As part of the natural aging process, our overall internal facial volume begins to deplete through loss of collagen, fat, muscle and even bone. This causes our remaining tissues to shift (thanks gravity!) resulting in the outward appearance of wrinkles, thinning lips and sagging skin. Dermal fillers work to restore facial volume helping to fill hollowness, correct wrinkles and lift skin to create a more youthful appearance.
​What to expect: You'll meet with one of our licensed nurse injectors for a consultation to develop a treatment plan together, incorporating your identified concerns and your nurse injectors evaluation of your skin. Plan for your first visit to be longer than follow-up treatments for initial consultation, consent and treatment time. Your specific area of concern will help determine which brand or type of dermal filler would be best suited for the job. It's important to take into consideration a client's full face when determining symmetry or volume as one area typically helps to balance and affect another. Your nurse injector will recommend various options for anesthetics that can be used to numb the area being treated.
​Down time: Typically considered as having minimal downtime, many factors play a role in this. Minor bruising, swelling and pain are not uncommon. To aid in diminishing bruising and swelling we recommend taking the herbal supplement Arnica Montana 2 days prior to and up to a week after, avoid alcohol 3 days prior to treatment, avoiding exercise 24 hours post treatment, and icing the area frequently for 1-2 days post treatment. You may take Tylenol for pain if medically able. Do not massage or rub area of treatment. If determined medically appropriate by your primary or medical provider- it is also recommended to stop medications that increase change of bleeding (Asprin, Ibuprofen, Excedrin, Naproxen, vitamin E, fish oil, krill oil, ginseng, St. John's wort, ginkgo biloba) for 2 weeks prior to treatment.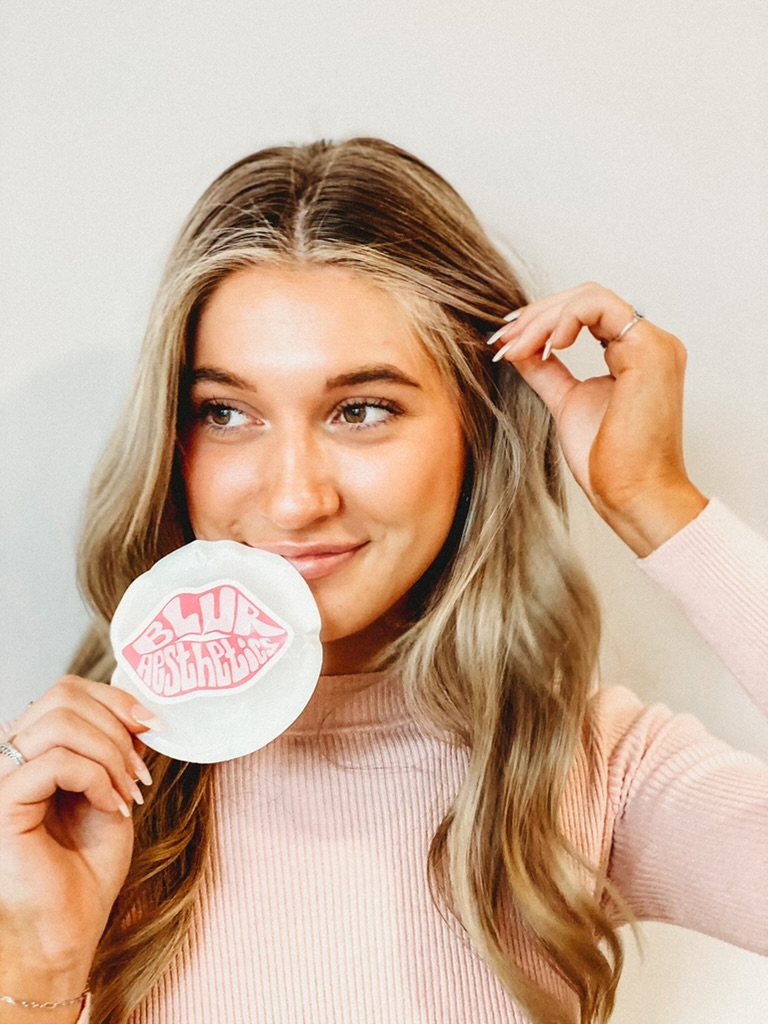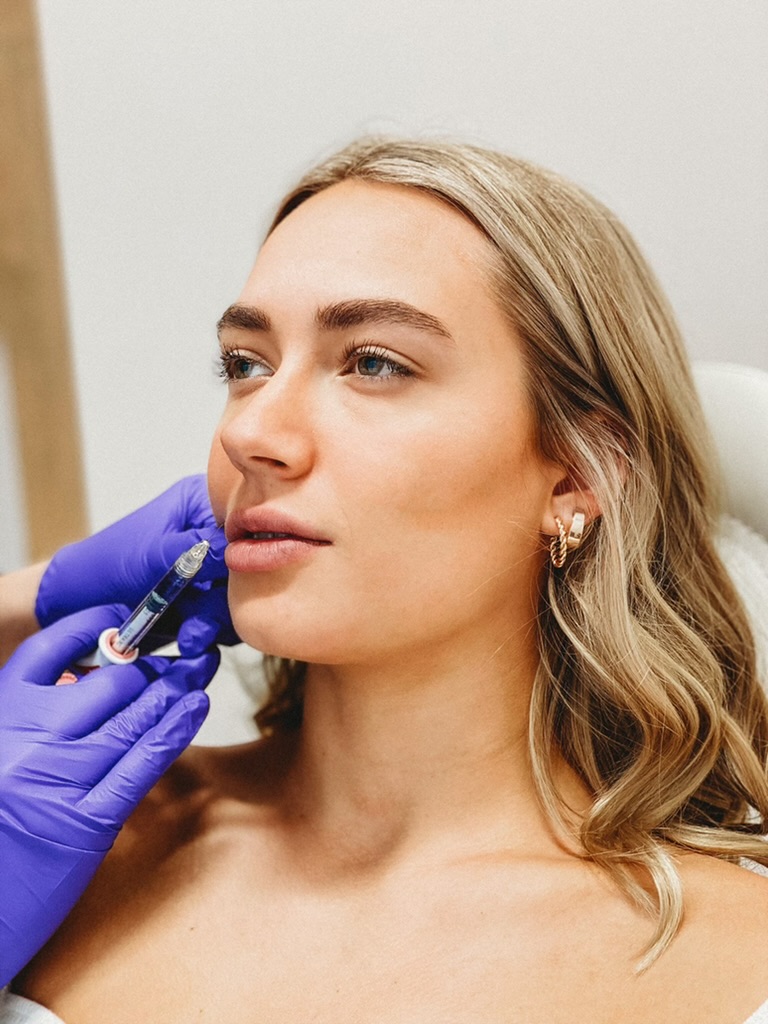 Results: Filler provides immediate results. Following injection, one can expect an initial period of swelling gradually decreasing over 1-2 weeks. Depending on product, area corrected and level of correction, results can last anywhere from 6 months to 2 years.
​
Additional info: Have you received dermal filler in the past that no longer suits your needs, or you'd like to remove? Most filler can be dissolved using a product called hyaluronidase. A client may request this service or a nurse injector may suggest this prior to new treatment during consultation. Please note: In the rare event that dermal filler would need to be dissolved due to medical complication, an ample amount of dissolvent is kept readily available at all times.
Additional FAQ's: We will not treat you if you are: Pregnant/breast feeding, received any vaccinations within the last 2 weeks, have nearing dental work, active skin infections, active flare of an autoimmune disease, any active bacterial/viral/body or blood infections, active herpes simplex *cold sores, steroid or immunosuppressive treatments within 2 weeks of procedure, antibiotic treatment within 2 weeks of procedure- minus acne medication, any current upper respiratory/sinus infections or within 2 weeks of treatment.
We require you to discuss with your primary or medical provider the following conditions prior to treatment: known allergy to bee/wasp venom, previous adverse reactions related to dermal fillers (nodules, granulomas, biofilms, allergic reaction, inflammation, vascular complications, skin discoloration, scarring, malar edema, delayed edema), autoimmune diseases, and/or taking Coumadin/Warfarin or other blood thinner.
​Our nurse injectors reserve the right to refuse treatment if we believe it to be unsafe or otherwise contraindicated for any reason.
Looking to get the most BLUR for your buck? We want your results to be just as impactful as they are natural. Get a complete result, in just one visit, at the best pricing.
Under-eyes leave you looking dark and tired? This is the package for you. We not only address hallowing and darkening of the under eyes, but help restore structure and volume loss in the cheek area that creates a cohesive, natural, refreshed look.
Does the center of your face and mouth not reflect the age you feel? Reverse the common signs of aging from collagen depletion by BLURing wrinkles around your mouth/ smile lines, replenishing lift to your mid-face- nasal-labial folds or "jowling", or restoring fullness and hydration to your lips. 
Looking to balance facial volume or create more definition to your jaw/chin? Restore structure that is compromised by bone and facial fat pad depletion, replenish volume and smoothness, redefine your jawline, rejuvenate your chin area to blance lips, and recapture a more youthful, refreshed appearance.
What Our Beautiful & REPEAT Clients Say About Us
I've had the pleasure of getting the BEST treatment at BLUR. Every time I've gone to see Krista and Karla it has truly been a wonderful experience. The moment you walk in, you feel welcome and comfortable. They are both super knowledgeable in all aspects of their treatments provided. They are honest and listen to your needs/wants. I've recommended multiple friends and family to BLUR, and every interaction and treatment with them are always positive. If you're looking for any type of treatment or even to spice up your skin care, Krista and Karla are your go to gals!!
I have been going to Blur since they opened their doors and recommend them to everyone! The space is stunning and both Krista and Karla make you feel so comfortable. I've asked a thousand questions during my services and they are all answered in detail in a way that's easy to understand. Krista always gives me her honest opinion and is so authentic in sharing what services are and are not right for me. I also really appreciate the at home skincare and make-up tips she's shared with me. Definitely 5 stars!
I can't believe I'm saying that I enjoy getting needles in my face, but it's true! It's been almost a year since I started getting injections at Blur and I LOVE it. I wanted to reduce the lines between my eyebrows ("11's") and I am blown away with the results. Blur's space is so aesthetically pleasing (check out the bathroom tile!!!), clean, and staffed with the kindest humans. Karla is my go-to-gal and I wouldn't dream of going elsewhere.
I have had treatments done by both Krista and Karla, and they are amazing!! This is the first time I have had any filler and I have now had it for a few months and I am in love!! They are all so nice and helpful, answered any questions I had and the whole process was such a good experience. I have recommend Blur to all my friends and we all now get regular services!
Let me first start off by saying that I have no experience with injections and was quite nervous for my appointment. After a recommendation from a friend, I decided to schedule an appointment at Blur. As soon as I entered, I felt at ease. The entire team was welcoming and professional. Krista listened to my concerns, asked questions and explained everything in a way that I could understand. The result of course is amazing as well! Can't wait to come back!
Krista is always willing to answer any and all questions! She provides great recommendations and a relaxing environment, she's the best!